Looking at her newborn son, struggling to feel joy or even connection, Melissa Hocking felt completely alone.
She had first sounded the alarm in the final months of her pregnancy, seeing a psychiatrist as her depression reached frightening depths.
He urged her, as soon as she gave birth, to put in place as many safeguards as possible.
"He said, 'You have all the red flags for postnatal depression,'" Melissa said.
Baby Ollie was born in March last year.
Shepparton's mother immediately sprang into action, signing up for all the perinatal mental health services available in her area.
But the weeks passed.
Shortage of perinatal mental health care
Perinatal Anxiety and Depression Australia (PANDA) reports that postnatal mental illness affects up to one in five new mums and up to one in 10 new dads.
It is feared this has only gotten worse during the pandemic, with PANDA reporting a 42% increase in calls to their helpline since 2019.
The organization expects this strong demand to only continue.
New data from the Perinatal Center of Excellence (COPE) shows that three out of four women struggling with anxiety or depression during the perinatal period do not seek help until they reach crisis point.
But while shame and stigma can play a major role, many parents say there's a bigger problem: access to care.
Victorian doula and registered midwife Steffie Watts says she has seen this in the field.
"I don't think the problem is that women aren't accessing the service, I think the problem is with the service itself," she said.
"We have to reach a point of crisis"
Fearing for the safety of her newborn son – and for herself – Melissa repeatedly tried to get admitted to hospital, but was told home was the best place for her.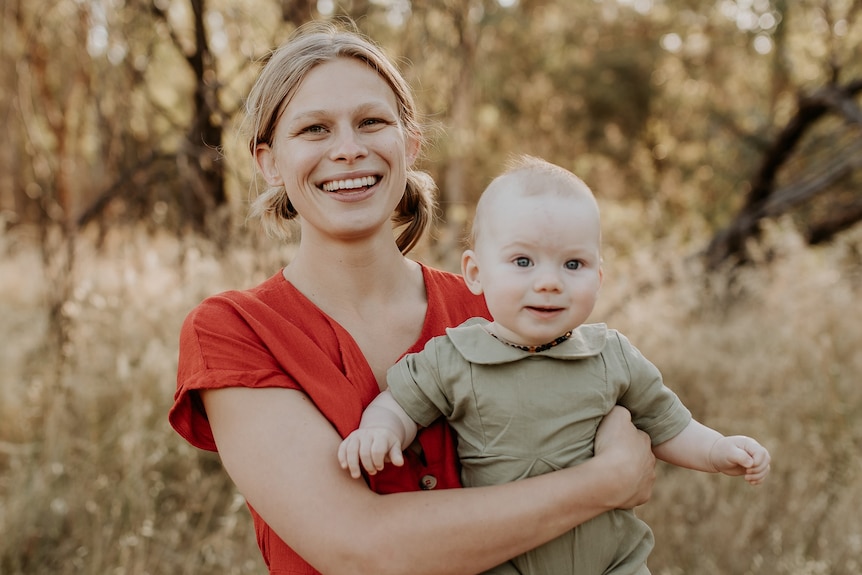 "I even had several maternal and child health nurses frantically calling to find someone, to find something," she said.
Melissa calls the lack of perinatal mental health care in her area "an unspoken problem."
"There isn't a mum I know who has given birth in the past five years who hasn't needed some kind of mental support," she said.
"From what I've seen, none of them have been able to access it.
"To access help, you have to get to a point of crisis."
"I fell through the cracks"
Brittany Barnard from Shepparton got pregnant in 2019.
With a history of anxiety, depression and eating disorders, she was very aware of her own vulnerabilities.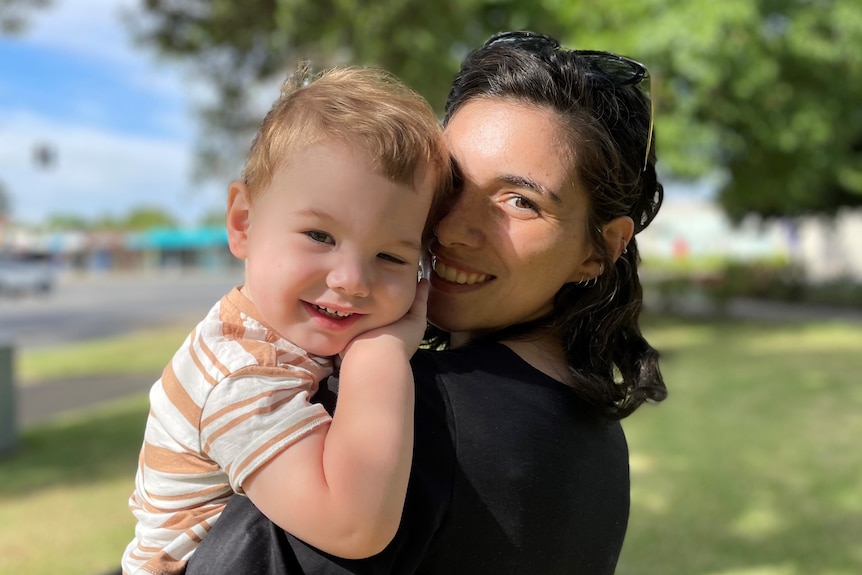 Knowing that Brittany would need specialized support, her healthcare team referred her to the local perinatal emotional health program.
"But they deemed me inappropriate and too risky to participate," she said.
After a traumatic birth, Brittany struggled with intrusive thoughts about hurting her baby – a common symptom of postnatal mental illness, from which she has since recovered.
"There was definitely shame and stigma about it," she said.
"But only because no one is talking about it and there are no services available to talk about it."
Need more mother-baby units
COPE's Ariane Beeston said there was a desperate need for more mother-baby units across Australia, enabling wraparound care without separating parent and child.
The center estimates that there are around 10 public mother-baby units across Australia.
"They're very rare," Ms Beeston said.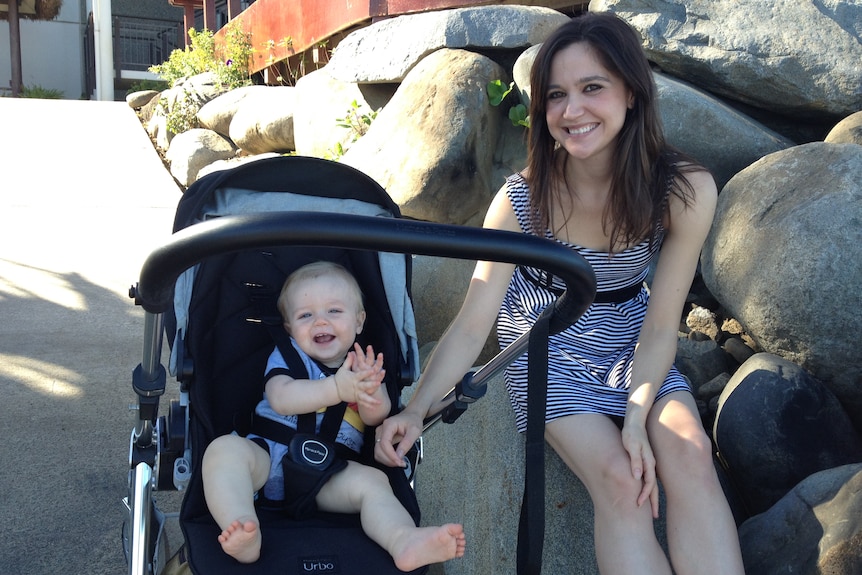 She accessed such a service in New South Wales 10 years ago, after being diagnosed with postnatal psychosis – a rare condition affecting more than 1 in 1,000 women.
"I had started to feel strong illusions," she said.
A decade later, Ms Beeston has recovered – and she wants other parents to receive the same care.
Shortage of care in the regions
This is a recurring problem in the regions, where parents can travel for hours to access the centers.
Shepparton is just one community clamoring for mother-baby unity, with local state member Suzanna Sheed campaigning since the late 90s.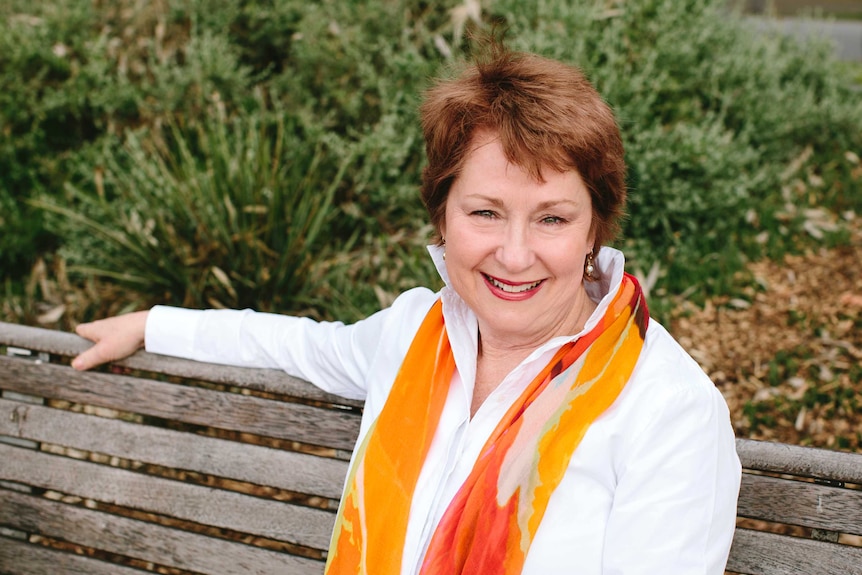 In October 2020, the Victorian Government announced that seven Early Parenting Centers – formerly known as Mother-Baby Units – would be set up across the state.
But Shepparton was ruled out.
"I really hope that in this upcoming state budget it will be announced."
Partners also impacted
Parents said there was also a major gap in support for fathers and partners, who may also struggle.
Melissa has witnessed this firsthand – her husband Nathan battled postnatal depression after the birth of their son Ollie.
"Treatment should involve the whole family," she said.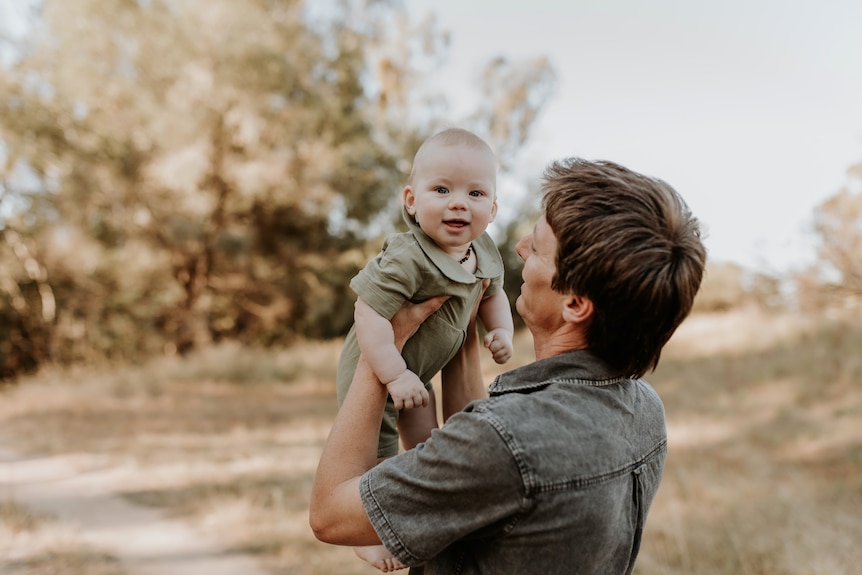 COPE says if mothers suffer from postnatal mental illness, their partner is at increased risk.
"So new dads try to get a sense of being a dad and at the same time, if they have a serious mental illness, also have to be a carer," Ms Beeston said.
"It can be difficult for dads to speak up, but it's really important that they do."
More emphasis needs to be placed on prevention
Along with more treatment, there are calls for more emphasis on early prevention.
Ms Watts said this should include more time spent in antenatal appointments and fewer interventions during labor and delivery.
She also believed that too many babies were being admitted unnecessarily to special care nurseries, which increased parental stress and caused separation during the key bonding period.
"It just adds to it all," she said.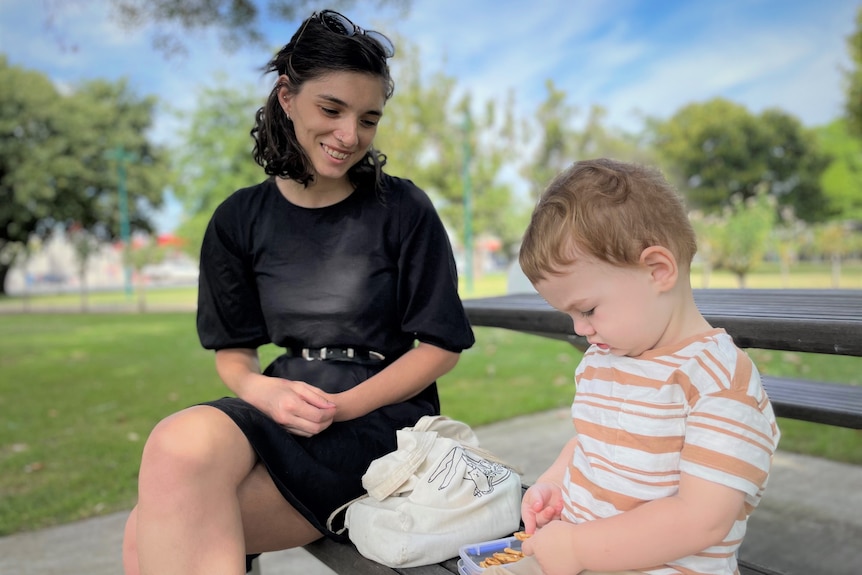 Ms Beeston said social media was also becoming a major driver of shame and stigma and preventing many parents from seeking help.
"They can end up feeling like a failure because they don't live up to that expectation of what you think parenthood is meant to be," she said.
"Many may fear that others will find out that they are not perfect and that they don't have everything together.
"But there is no perfect parent."
Mental health in your inbox
Get a selection of the best mental health content from across the ABC by subscribing to our monthly newsletter