When COVID-19[feminine écoles fermées à  Bassora, dans le sud de l'Irak, les perspectives scolaires de nombreuses écolières ont été compromises. Au Journée internationale de la fille Enfant, nous regardons un programme des Nations Unies qui aide les filles de la région à  continuer à  apprendre.
Les 2 570 enfants de l'école primaire du district de Chatt al-Arab à  Bassora qui sont impliqués dans le projet d'essai du Fonds des Nations Unies pour l'enfance (UNICEF) et le Programme alimentaire mondial (PAM), reçoivent une allocation en espèces pour financer leurs études.
« Cela m'aidera à  réaliser mon rêve de devenir dentiste », déclare Baneen, 12 ans, dont la famille a pu acheter son propre téléphone portable avec l'argent du programme : les téléphones portables étaient un choix populaire parmi les familles impliquées dans le projet.
Unicef
Principal Zainab Karim, Director in Basra, Iraq
"Cell phones make it easier to study online," explains principal Zainab Karim, a school principal in Basra. "Many schoolchildren live in the same house as several other children and share the same phone as their mothers and fathers. Students have their own phone. If they don't need a new one for e-learning, families can use the money to pay for transportation, daily expenses, or clothing.
This year, for the first time, United Nations agencies also introduced the "Shatt al-Arab Coding Club for Girls", which enables the girls in the project to study in a safe environment, learn new technological skills and innovate to create digital technologies. solutions. The students are proud to be part of the first club of its kind in Iraq. "The sessions taught me a lot and they are also fun," says 12-year-old Narjis. "Plus, the idea of ​​mixing education and gaming works because we usually take our phones for gaming. Here they include educational games ".
When girls stay in school and complete their education, their expanded opportunities help them avoid getting married or working too early. Project partners are currently working on a campaign to win hearts and minds to continue educating girls during the pandemic and beyond, and putting into practice the saying: "If you educate a girl, you educate a nation. "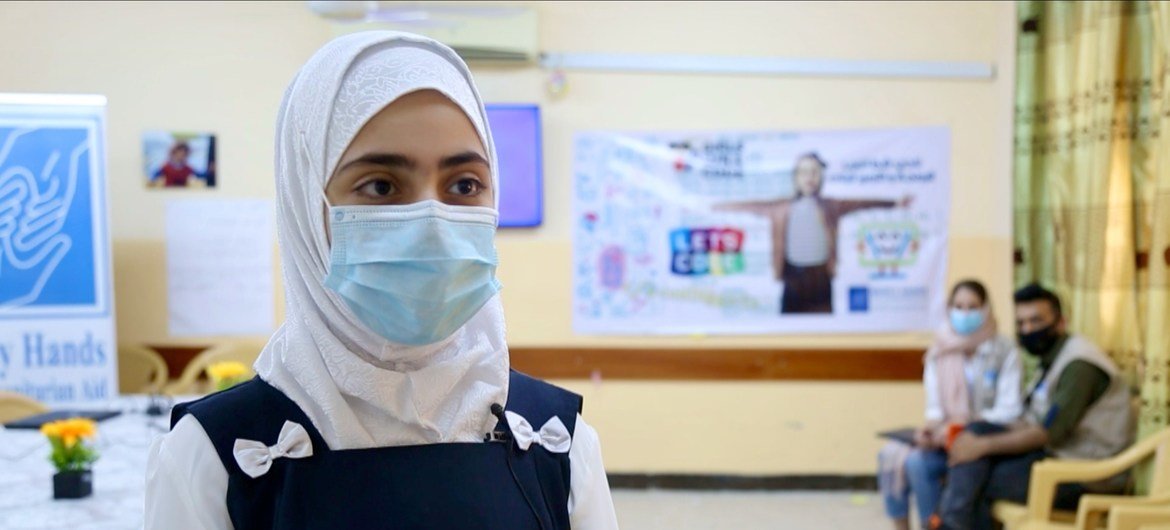 Unicef
Narjis, a student in Basra, Iraq, who benefits from a UNICEF / WFP education allowance program