As the whole world grappled with an infectious disease, it wasn't just the infection that people faced. The pandemic has forced many people to stay at home to protect themselves from a debilitating virus and control its spread. However, being at home and preventing social interactions does not just lead to mental stress; women and children have become easy targets for abuse and many forms of violence due to mobility restrictions.
It appears that there is a new epidemic among us which many, including medical professionals, were not prepared to face. Many cases of domestic violence and abuse have occurred across economic and social strata, with many unreported and unfortunately victims are not receiving enough support, if at all.
The situation in the Philippines
Dr Bernadette Madrid, head of the Child Protection Unit at the Philippine General Hospital UP, in her speech during the recent episode of the UPTV webinar titled "Stay Safe. Stay Home Daw: Domestic Violence and Abuse during the Covid-19 Pandemic ", she cited the national baseline study on violence against children carried out in 2016, well before Covid-19, which revealed this violence, which 'it is physical, psychological or sexual, against children. were already very high. He noted that three in five Filipino children have experienced physical or psychological violence and one in five have experienced sexual violence.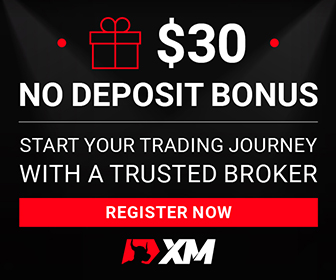 "The bullying had been very high and since many children are online we would expect this to become higher as cyberviolence, even before Covid, was already high at 44%, while witnessing physical and psychological violence at home or domestic violence is also very high. ", noted Dr Madrid.
The same study, she said, noted that many of these forms of violence occur in the home where it peaks.
She also pointed to another study that estimated the expected effect of Covid-19 on violent discipline at home in countries like Nigeria, Mongolia and Suriname. The results revealed that a 'high restriction' scenario resulted in a 35-46% increase in violent discipline in the countries mentioned, while a 'lower restriction' only deserved a small increase from 4 to 46%. 6% of violent discipline.
But in the Philippines, the Women and Children Protection Units (WCPU) found that instead of seeing an increase in reports of domestic violence during the first severe closures, they noticed a very sharp drop in the reporting of cases of domestic violence. more than 50 %. Dr Madrid said, however, that a decrease in the number of reported cases does not necessarily mean a decrease in incidence.
Many WCPUs have moved on to responding to Covid-19 and social workers have taken care of the distribution of the Social Improvement Package (SAP). Schools were closed so that teachers did not have physical contact with children. There was no transport and people did not go to hospitals for fear of contracting Covid-19. Perpetrators of domestic violence and abuse, on the other hand, were at home with their victims who had no way of seeking help.
In a review of studies done, Dr Madrid said that there was a reduction in the number of police reports and referrals to child protection services, mixed reports were found compared to the number of calls to the police or domestic violence hotlines, but the number of child-related injuries treated in hospitals has increased.
Suicides, online child sexual abuse
She also noted that suicidal behavior was rampant among abused youth during the pandemic. Every day, she says, in the Child Protection Unit (CPU) of PGH, many abused adolescents have suicidal tendencies. In addition to the abuse, teens have also had to deal with the effects of Covid. "This is the most we have seen in our 24 years at PGH," revealed Dr Madrid.
In terms of online child sexual abuse and exploitation, the Department of Justice noted on May 25, 2020 that reports of online child sexual exploitation had increased by 265%. The United Nations has even called the Philippines "the epicenter of live child sexual abuse."
What has been done so far?
Dr Madrid said the problem cannot be solved but many lessons have been learned. As such, the UP-PGH Covid-19 Bayanihan operations center has come up with innovative ways to deliver services and reach children who are at home.
They expanded the reach of the UP-PGH Covid helpline to include child abuse. They are also working with UNICEF to develop child helplines for all WCPUs in the country so that they can have their own helplines for women and children to call so they know what to do and what to do. what services they can benefit from. As of now, Dr Madrid said they have already reached 60 of the country's 113 WCPUs.
She said they have also digitized their services at the PGH-CPU with telemedicine, as face-to-face consultations are not yet permitted. "We have had to expand our mental health services since we have seen the increase in mental health related cases like those at risk for suicide," Dr Madrid said.
Social workers at the CPU, she said, have also become innovative since physical visits are not yet allowed, so follow-ups are done by cell phone, and they have even loaned cell phones to high-risk patients. so that they can be followed at home. They also developed the Masayang Pamilya Parenting Program (MAPA) in collaboration with Ateneo de Manila University, Oxford University and UNICEF. Parenting Advice Sheets are provided to parents and are printed in Filipino and seven other Filipino dialects.
Part of this was the creation of 'MaPa Chat' where social media is used to deliver an evidence-based parenting program. Another of the PGH-CPU's projects is to enable barangays through Tele-CPU to provide services and be easily accessible by victims of abuse and survivors, especially in telemedicine. This is a project where they aim to reach 55 barangays in 13 cities by the end of the year.
"We anticipate that this service will continue even beyond Covid-19 as the reach of these centers is greater than what we currently have. The vision is to reach geographically isolated and disadvantaged areas as long as they have internet connectivity. "